Brighton Girls, a school unlike any other. We combine the very best in up-to-date educational practice alongside personalised pastoral care and a varied and exciting co-curriculum of sports, clubs and activities. As specialists in girls' education, we provide a safe, friendly, supportive environment in which your daughter will follow her own path and become who she is meant to be, unfettered by stereotypes and unlimited by expectations.
Our beautiful Prep School building, which dates back to 1834, was renovated in 2021 to provide us with purpose-built classrooms and specialist areas, including a dedicated Prep Science lab, DT room, Art room and project presentation space. We are also lucky to have our own Library, housed in The Hub, and some beautiful green spaces in which to play and learn.
We are on the same site as the Senior School, so we benefit from all of the facilities they have to offer, including a full-sized stage, sports hall and netball courts. Just five minutes drive from the Prep site is our very own Astro-turfed sports ground, where pupils attend sports lessons and compete in fixtures. We are lucky enough to have the Brighton Swim Centre only a short distance away and our younger year groups enjoy weekly swimming lessons whilst our Key Stage 2 pupils are able to join our swim squad and attend regular meets. Being close to the beach means that we can take our Reception and Key Stage 1 pupils down to the shore to take part in Beach School, every other week; outdoor learning at its absolute best!
Our pupils are kind, bold and love their school. Our staff are dedicated, enthusiastic and know our pupils really well. Small class sizes ensure all pupils receive a highly individualised education and they all feel seen and understood. Our Senior School pupils step into the role of 'big sister' whenever possible and our Brighton Girls share and model the essential qualities and characteristics that ensure our pupils get the absolute best out of their time at school. I hope that this website gives you a sense of what an extraordinary place this is and I look forward to meeting you at an Open Day or for a tour or taster day.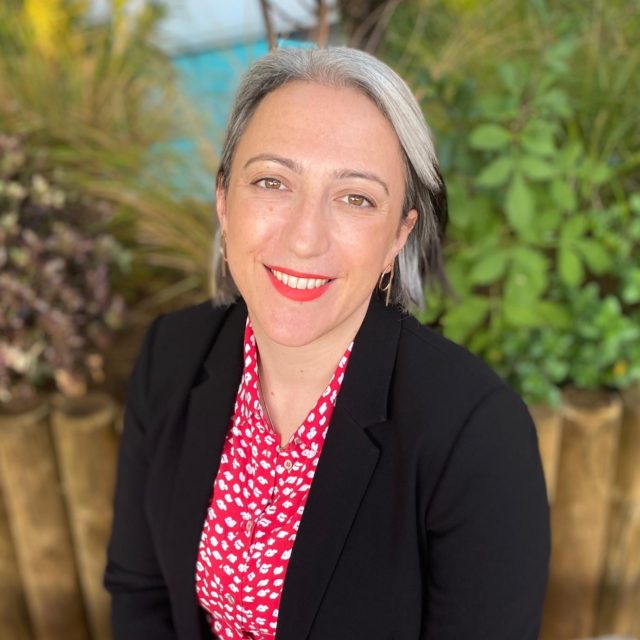 Laura Comerford
Head of Prep