Brighton Girls GDST is one of the 23 schools and two academies that make up the Girls' Day School Trust.
All former students and staff of GDST schools belong to the GDST Alumnae Network – a trust-wide community of 70,000 former students based around the UK and overseas. The aim of the network is to help alumnae connect with one another, offer support, careers advice and networking.
When you leave Brighton Girls, you automatically become part of the Brighton Girls GDST Alumnae network. We encourage all of our Alumnae to stay in touch and if they can, pass on their invaluable knowledge to today's students.
As an alumna, you are invited to our reunions and other GDST events; kept up to date with news from the school and alumnae, and have access to the wider GDST network through networking events and mentoring schemes.
There are plenty of opportunities to make a difference, such as talking about experiences at careers events, joining us for networking opportunities, mentoring, organising a reunion or supporting fundraising appeals.
To join the Brighton Girls and GDST Alumnae network, please sign up here.
GDST Life –  the GDST network, online
Our netwo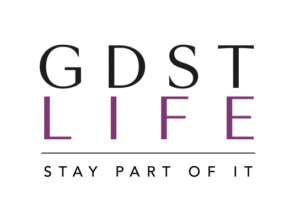 rk is our superpower – from the perspective of our family of 25 schools collaborating and sharing expertise to help girls learn without limits, or from life after school, as an alumna. The GDST has an alumnae network of more than 70,000 women – one of the largest of its kind anywhere in the world. That's 70,000 women, from all walks of life and around the globe, who are there to support and inspire each other.
GDST Life is the gateway to this community.
It's there for students from the moment they go into Sixth Form, giving them the opportunity to connect with others across the GDST family of schools. And for alumnae, it opens the door to a host of new networking opportunities, unrivalled personal and professional connections, mentoring support, events, news and resources, groups and societies, and much, much more – for life.
To join GDST Life, and see what it can do for you, sign up (or login) here: